If you've just had your first baby, you'll already be aware of how quickly they change. Every day brings a new 'first'. Your baby's first year will pass by so quickly you will want to treasure all those precious memories and milestones. As it's National Scrapbooking Day, we turned to a professional for her top tips…
Hello I'm Fiona Murphy, owner of Photography by Fiona, a baby, child and family photography company specialising in newborns. I work alongside my assistant Natalie at our studio above Window to the Womb scan clinic in Bristol. We pride ourselves on creating beautiful award-winning images that will be treasured for years to come.
I am delighted to have been asked by New Life Classes to write a guest blog to celebrate National Scrapbooking Day…here are my top tips for capturing scrapbook images:
What to document?
Scrapbooking is all about telling a story – and there will never be a more important one that your child's life! So, think about the events and moments with your little one that you'd like to document,
Pregnancy
Birth
Coming home/leaving hospital
First bath
First smiles
First tooth
Sitting unaided
Crawling
First holiday
First Christmas
First Easter
Weaning-messy photos of their first tastes
First birthday
….and that's just to start you off!
My top tips for photographing babies
It doesn't matter whether you're a budding photographer or never picked up a camera in your life. Taking photos has never been easier – grab your phone, start snapping and printing!
Focus on the details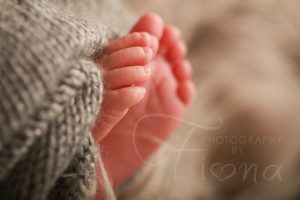 Alongside all the big shots, like your baby's arrival or first smile, fill your scrapbook with lots of lovely detailed shots. These could include shots of tiny hands and feet, photos of the cake and decorations at their first party or their first shoes.
De-clutter background
We've all been there – the perfect smile captured, only to find there's a pot plant or lamp growing out of our heads which ruins the shot. Have a little look at what's in the background and consider changing your angle or moving slightly.

Keep it simple!
One interesting subject is all you need to create a memorable photo. It's much easier to get the composition right when your photo has just one subject, like your baby! Don't worry if you're left with a lot of empty space in the picture. In photography, we call this 'negative space' and it's a great way of making the star of your pic stand out!
Get down low
You can easily improve your photos by finding a more interesting angle to shoot from. The best way to do that is to simply shoot your photo from a lower level point, and get down to your little one's level.
Lighting
Look for indirect natural light—the shade of a tree or an awning, or diffused by your window. When light shines beside your child, you will notice interesting soft shadows adding dimension to your composition. Facing your child straight on, light from the front creates a very soft, shadow-less portrait. Behind your child, backlight enhances colours and creates a bright backdrop.
Turn off the flash
Using a flash creates harsh shadows. Look around and use the natural light within your home instead.
Don't zoom in
If you want to take a close up of something, don't zoom in – walk up to it instead. Phone cameras lose heaps of quality even with a tiny bit of zooming in. Images will end up grainy and pixelated!
Be in the photos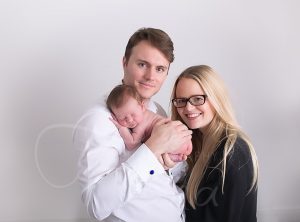 Another classic, you get back from a holiday and realise you've taken lots of photos but are in barely any of them. With the help of the selfie-stick and self-timers it's easier than ever to be in the photos. Will the children care if your hair is not brushed and you're not photo ready? No, absolutely not this is about capturing the moment not a professional family portrait.
Black and white portraits
Portraits and family photos look great in black and white! Simply making a photo black and white switches the attention away from the clothing and distracting backgrounds, and focuses on the moment and connection instead.
Download the Photoshop app
This app is a scaled down version of the software the professions use to edit photographs. I use this app a lot of the time with my iPhone photos since it's got the most needed features and it's extremely easy to use. You can adjust the image contrast, exposure, brightness, add effects, borders and more and its free.
If you'd like a set of more professional photos, we'd love to hear from you! We have a fantastic offer for you. Simply quote "National Scrapbooking Day" and you'll receive a 20% discount off any of our photography packages.
I hope you enjoy putting together your scrapbooks, Fiona x
Website: www.photographybyfiona.co.uk
Facebook: www.facebook.com/photographybyfiona
Email: [email protected]
Call: 07828877598
Information provided by specialist nutritional therapist: Rosie Letts Nutrition.
Content Disclaimer
The information contained above is provided for information purposes only. The contents of this article are not intended to amount to advice, and you should not rely on any of the contents of this article. Professional advice should be obtained before taking or refraining from taking any action as a result of the contents of this article. New Life Classes disclaims all liability and responsibility arising from any reliance placed on any of the contents of this article.