If your baby is due in either July or August 2024 these antenatal classes in Bedminster are a great place to meet other new parents expecting their babies at the same time as you. Each class runs with between 5-10 couples, helping you to build a strong social group before your baby arrives.
Our antenatal class programme is taught over seven consecutive Tuesday evenings from 19.00 – 21.00 at St Aldhelm's Church, Chessel Street, BS3 3DG on the following dates: 
30th April: Third trimester considerations 
7th May: Early labour & coping strategies
14th May: What to expect in established labour 
21st May: Planning for the unexpected 
28th May: Feeding your newborn 
4th June: Transition to parenthood: Life changes with a baby
11th June: Caring for your newborn 
Optional extra:
18th June: Baby 1st Aid 
If you can't make any of these dates, you don't have to miss out on any content. We have filmed the entire course and these videos are on the digital learning platform for you to access at your leisure. Plus, the midwife teaching your course will be happy to answer any questions that come up.
Course price: £295 (includes birth partner)
Baby first aid workshop: £24 per person
(includes 20% discount if booked together with antenatal course, usually £30 per person)
Book today and receive a free gift worth £145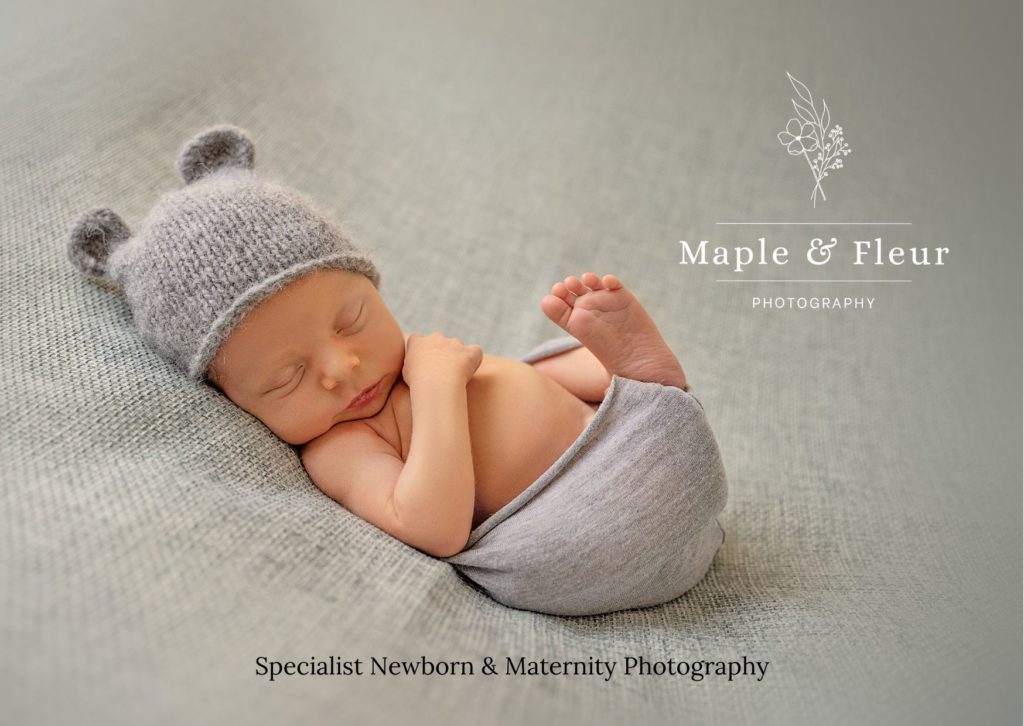 As a thank you for booking your antenatal classes we'd love to gift you a complimentary newborn photography session with award-winning photographers Maple and Fleur. Plus, your favourite image hand-printed on an art block for you to treasure forever.
What else is included in your package?
Digital course access
You will also receive access to a digital teaching platform with materials to download for class, a digital version of the course and extra reading links on the topics covered in each session. Value £80.
Class reunion
We love meeting up with you to hear your birth stories, meet your babies and enjoy a relaxed social time with the group. Your course leader will organise a venue that suits the group, usually a local pub or cafe that has plenty of space for buggies.
The course reunion will take place on Saturday 12th October 2024, giving you time to settle into family life!
Your birth partner
Your ticket includes a place for your partner. As we think both of you should ideally attend the classes together. We have a lot of content for partners (mums and dads) and birth partners as they play such an important role! If you're a single parent, we recommend you bring a friend or relative to the class. Or you might like to mix and match, thinking about who will be supporting you in labour and the early postnatal period.
Midwife-led classes
New Life classes are taught by midwives. They are a fantastic resource to have at your fingertips! We encourage all our couples to ask them any questions whether in class, or between sessions via the private WhatsApp group or by email if it's more personal. Plus, they're available right up to the reunion with your babies!